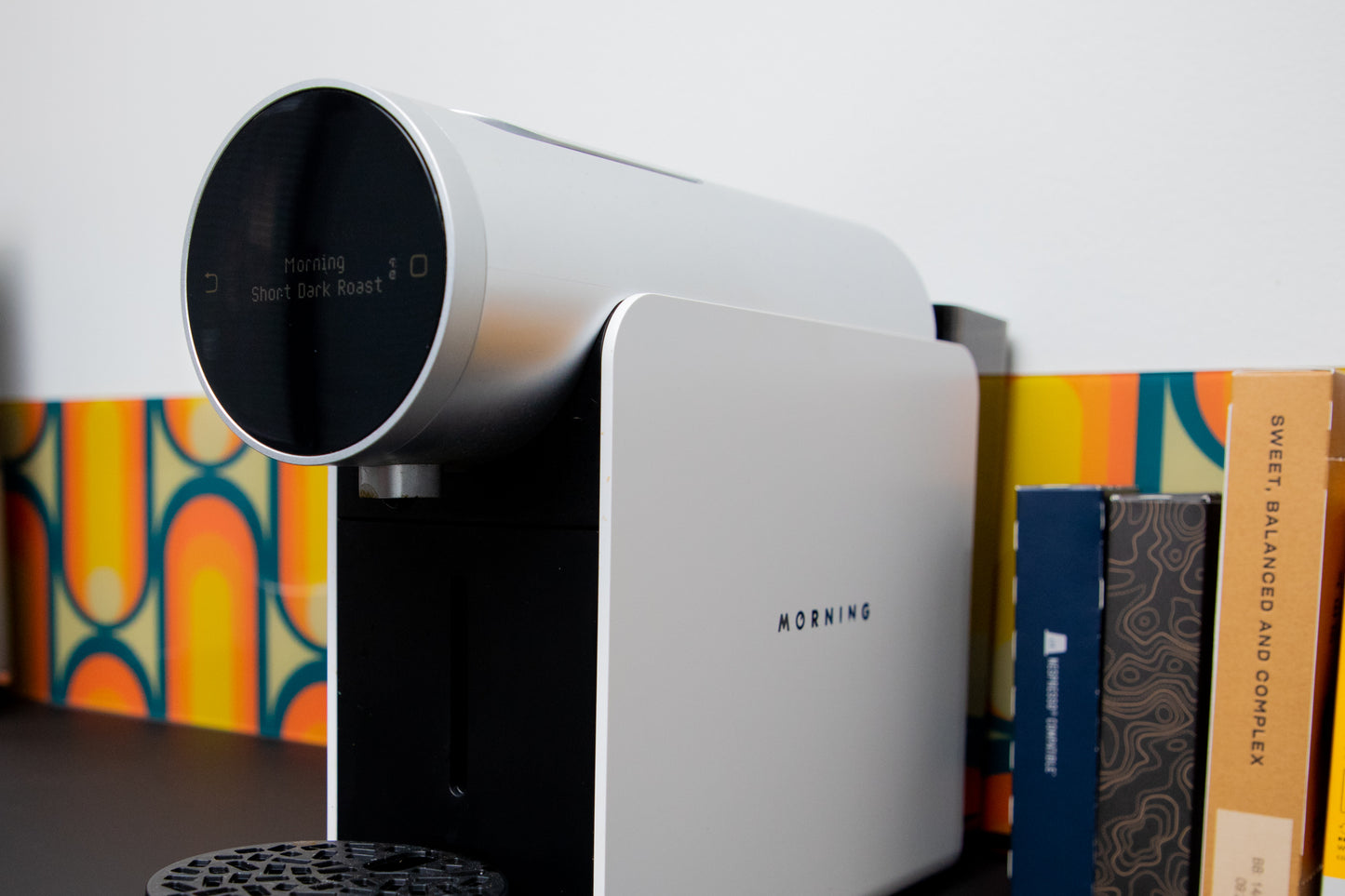 5 Key Features of the Morning Pod Machine
The Morning Machine is the perfect specialty coffee pod machine to add to your counter. It has some great features to level up your pod coffee. Find out some of those features below: 
10 preprogrammed modes
The Morning Machine comes with 10 preprogrammed modes already available, so you can start making coffee with no fuss. However, what is even better is that along with the app, you can upload your own recipes or roaster's recipes to make your coffee your way!
Pods are not the limit
The Morning Machine is not just limited to coffee pods. You can brew coffee drip bags, iced americanos, tea capsules & bags and even matcha! The Morning machine provides you with so much versatility. 
Pour-over from a pod?   
Yes, you just read that right. Morning have come up with a bloom & brew mode, that will brew a pour-over style from a coffee pod. The bloom pre-infuses the pod with water, like a bloom when you are brewing a pour-over.
Built in scale
The Pod machine also has a set of scales built in, this allows for the water to be weighed. It quietly measures the water and will calibrate it for the optimal outcome, so there is no need for an external scale.
Fits perfectly on your counter
The sleek and modern design will fit with any kitchen, with the pod machine being available in white or black. Many aspects like the scales and side panels are made from metal to ensure durability, perfect to stand in your kitchen for a long time.