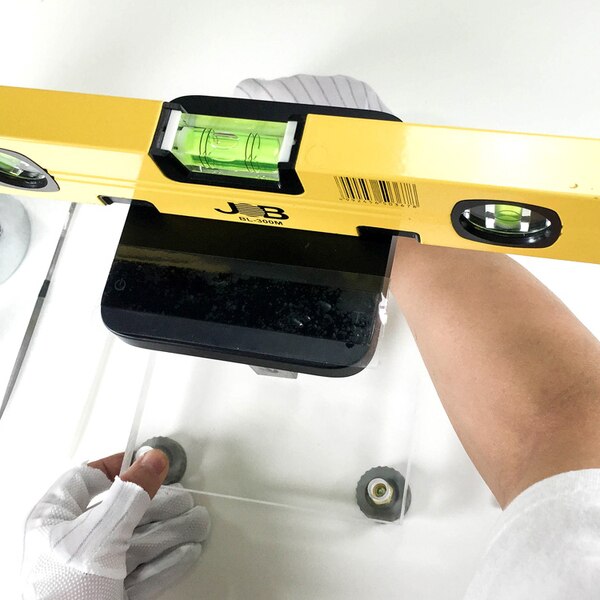 Calibrating Your Acaia Scale
Upon regular use of your scale it is necessary to perform a calibration often. We recommend using F1 or F2 class calibration weights, like the 100g weight that comes with the Acaia Lunar or the 
500g weights available on our site.
Smart Calibration
On the Acaia Pearl and Lunar, it is possible to perform a quick calibration.
Make sure your scale is in "weigh-only" mode. This mode displays the weight and nothing else, as "0.0". You can switch modes by long-pressing the power button.
Rapidly press the T button 6-7 times until the scale displays "CAL". It will then display a number like "100" or "500", but any F1 or F2 class weights that are 100, 300, 500, 1000, or 1500 grams will work. So, if it is displaying "500" but you only have a 100g weight, it is still good to use.
Place your weight on the middle of the weighing surface until the calibration is complete.
Linear Calibration
A linear calibration is a more thorough method that makes sure your scale is calibrated in the lower, middle, and upper ranges of its weighing capacity. Three F2-class 500g weights are required to perform this calibration. This calibration may also help
Error 303
with the caveat that the upper reaches of the weighing range (1500g - 2000g) might be inaccurate, depending on the damage experienced.
With the scale powered off, press and hold the Power button.
When "SEt" displays, continue to hold down the power button and press the T button. The scale will beep and show "F.0000". This is the scale's password menu.
Long presses of T button advance to the next digit, while short taps will change the value of the digits (1-9). Enter "1221" for the linear calibration setup.
The scale will first calibrate a zero point. After this, you will be prompted to place 500g on the scale, then 1000g, then 1500g. Once the scale has calibrated 1500g, it will beep and read "End". Be sure to place the first weight in the middle of the weighing surface, and stack the other weights evenly. Also be sure to perform this calibration on a surface free from slight bumping or vibration.